Posted on
Client Showcase – The Orpheum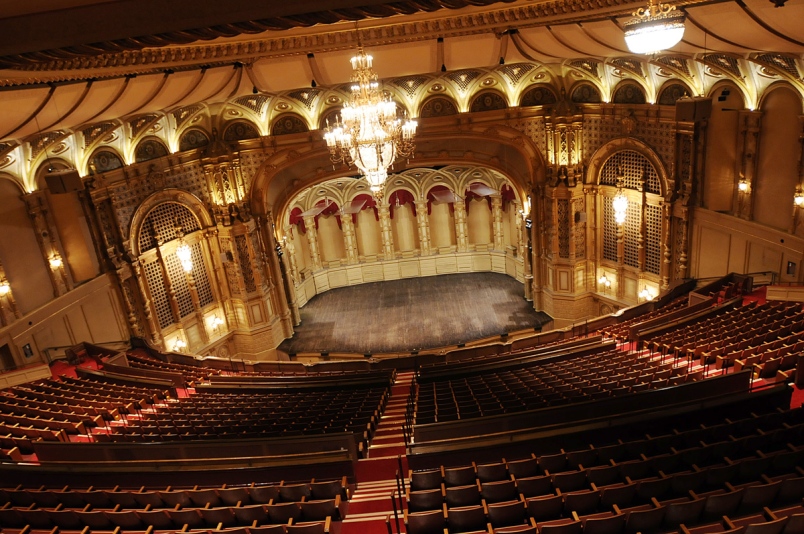 The Orpheum Theatre in Vancouver is almost a hundred years old and just recently underwent a large renovation. This venue has played home to the Vancouver Symphony Orchestra since 1977 among many other professional musicians and comedians.
Cable Factory provided cabling and Custom AV Panels for this PA System upgrade renovation. In a theatre this old it is always necessary to provide custom work as Cable Factory worked closely with Gearforce to manufacture products suitable for a venue of this type.
---
Client Requirements
Custom Panels: Network (Ethercon/RJ45), Power, Audio and Video panels, all with custom laser engraving for labelling and logos.
Custom Panels: Wired panels with heat shrink labelling.
Custom Cabling: Audio, Network (Ethercon/RJ45), Video and Power cables; all with custom heat shrink labelling cut to exact requirement lengths.
Custom Cabling: Speakon cables and Speakon splays, custom assembled to work with a brand-new D&B Audiotechnik line array speaker system.
Custom Cabling: Motor Control cables for rigging and soca splays for lighting.
Install Cable: AES install for digital audio
Want to chat about your project?
Give us a call at 1-888-383-4883 or email us at hello@cablefactory.com.