Posted on
Cable Factory's Online AV Panel Designer now provides real-time Dealer Pricing to ease the quoting process!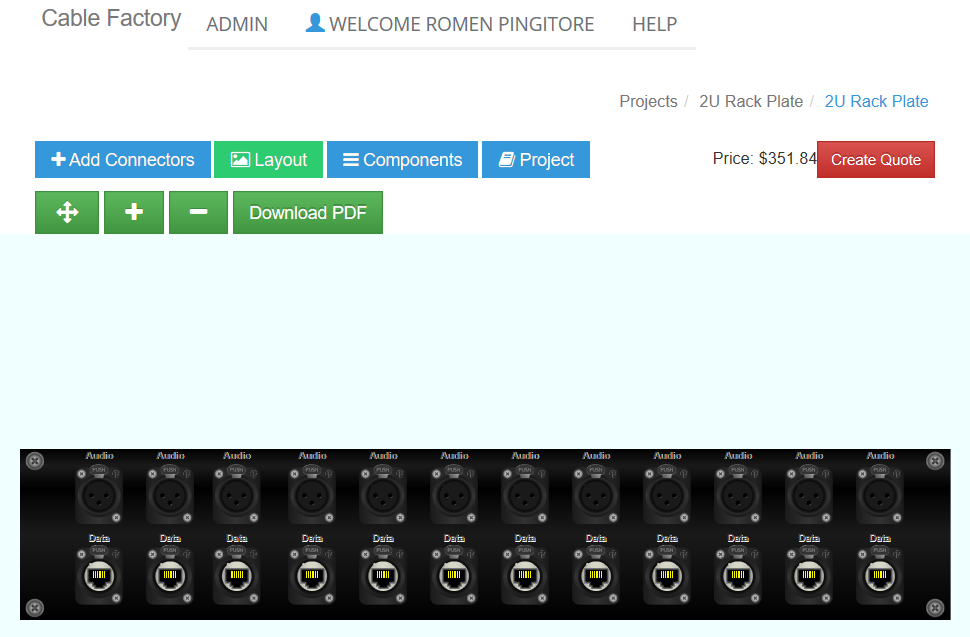 Cable Factory's online custom AV panel designer program now allows you to design custom plates and panels and receive a quote instantly and in real time.
The pricing that will be displayed upon registering with the AV panel designer program will be MSRP. If you have already registered for an AV panel designer account, Cable Factory has applied dealer pricing to your profile. If you are new user who is registering, please email sales@cablefactory.com to be set up for dealer pricing on the AV Panel Design Program (Must qualify as a dealer).
Cable Factory's Online AV Panel Designer Includes:
Over 20 different plates and panels to choose from
160 Connectors
Ability to insert your company Logo
Receive instant and real-time dealer pricing
A PDF that provides a layout of your project and recommended MSRP
If you have any questions please contact sales@cablefactory.com or call Toll Free 1-888-383-4883